Click Here for International Shipping Information
For Professional Use Only - Licensed Technicians Only
________________________________________________________________________________
Home | Customer Service | Shipping Info | Privacy Policy | Terms & Condition | About Us | Contact
©2017 | CCi Industries, Inc. | Designed and Managed by CCI Industries, Inc.


Introducing the brand new Glam and Glits Nail Design Color Blend Collection! These acrylic powders make blending colors simple, quick and efficient. With 48 new shades, the new redesigned formula is not only highly pigmented but has been rigorously tested to ensure they all blend with ease. Even the best things can be improved, our Color Blend Collection will be offered in a 2oz jar! Stick with the classic ombré or get creative with bold colors. You will love the quality and intense pigmentation of every powder. Your clients will love the wide range of colors and flawless ombré they walk away with.
Click Image To Enlarge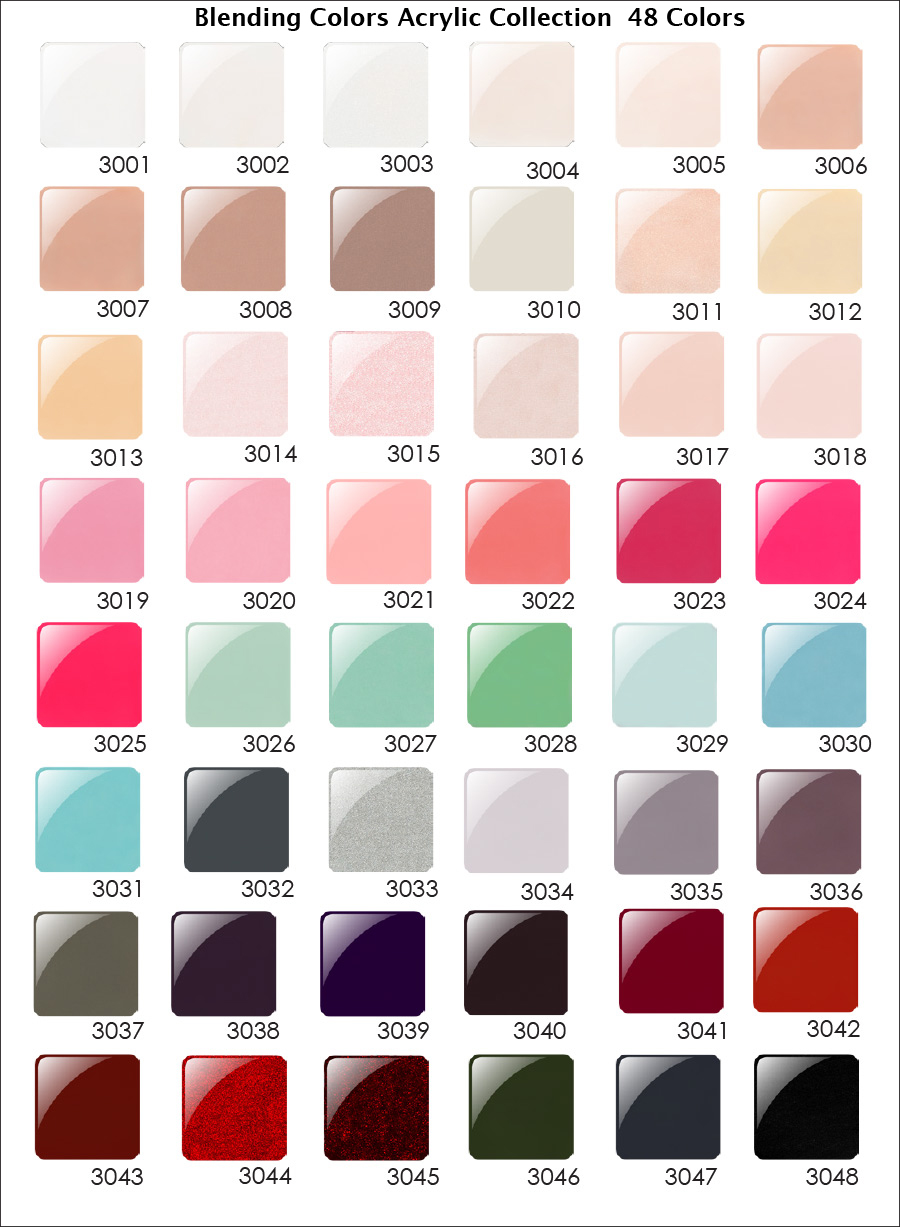 Comlete Blending Colors
Avrylic Collection 48 Colors
#411220 $645
Color Blending Acrylic Collection Individual Colors 2 oz. Jars
#411221 $15 ea.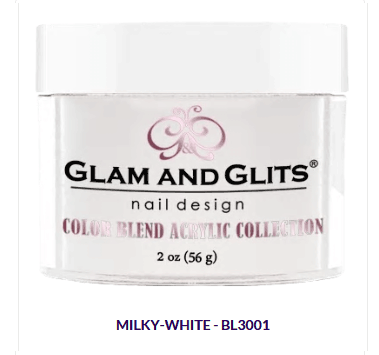 Creamy, smooth, and milky, this CREAM Color Blend Collection is easily blend-able with another color to create ombre or marble effects or you can wear any shade by itself!